June 1, 2015
Projections 6 is a recent wall piece made from wood, thread, and colored acrylic panels. Like previous works in this series, the sculpture suggests multiple concepts around 'projection' — that of physical protrusion as well as cast images and shadows that create a virtual, extended space.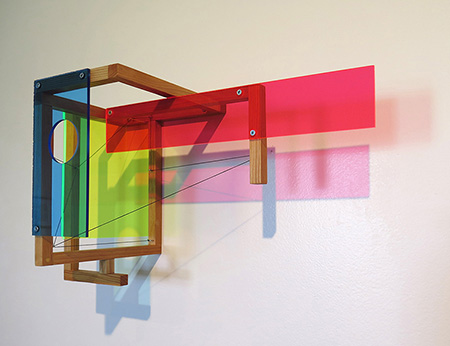 It also deals with line, which appears in three weights: The first and heaviest is formed by the wooden frame, the second is produced by the acrylic's luminous edges, and the third is traced by a fine thread running throughout the composition.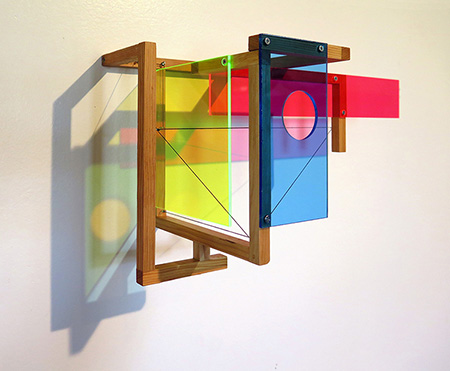 Optically-mixed colors change with viewers' perspectives as they move around the translucent panels. When lit by natural light, the shadows shift over time as well.